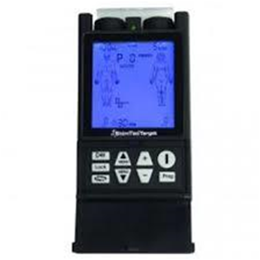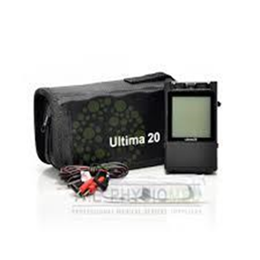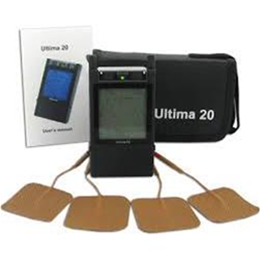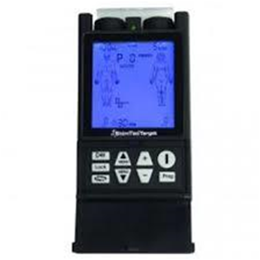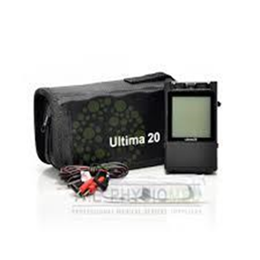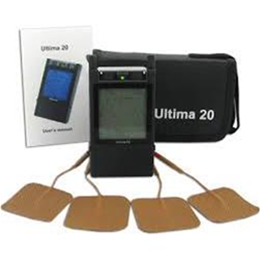 The Ultima 20 TENS – is a dual Channel device with twenty modes of operation (8 Manual and 12 PRESET). It is simple to operate, and has View more
TENS The Ultima 20 Digital TENS device comes with a pair of lead wires, one (four) pack of electrodes, AA batteries, instruction manual, belt clip and carrying case.

The Ultima 20 TENS unit is a dual Channel device with an amazing twenty modes of operation (8 Manual and 12 preset). It is very simple to operate, and has a protective cover over the controls. Its pulse width and pulse frequency are also adjustable.

This Nerve Stimulator TENS Machine featuring 20 modes is durable, ergonomic, is always a potent defense against nerve pain. PMT's electric nerve stimulator is a device used to treat chronic pain, and pain associated with active or post- traumatic injury unresponsive to other standard pain therapies. One simply applies their electrodes attached to the TENS unit to the surface of the skin at the site of the pain.

Ensure you adjust the pulse width (how strong the current is) and the frequency (how many times the current is delivered over time) so you can enjoy a pain free day while you take it anywhere you go! TENS neuromuscular therapy stimulates sensory nerves to block pain signal and stimulate endorphin production to help normalize sympathetic function and has a biphasic, low volt current.

It is recommended that you consult your doctor before purchasing any TENS unit on our website to ensure you are purchasing the most appropriate model for your condition. Being said, it may provide you relief for the following: back ache, cervical arthrosis, torticollis,arthritis, sports injuries, ankle sprains, muscular strains, myalgia, rheumatism, neuralgia, labour, after surgery, migraine, or menses.
Specifications
| | |
| --- | --- |
| Carrying Case | Yes |
| Output Power | 0-130 mA |
| Tens Adjustable Width Control | Yes |
| Digital Analog | Digital |
| Tens Timer | Yes |
| Product Type | TENS |
| Power Supply | AA Batteries |