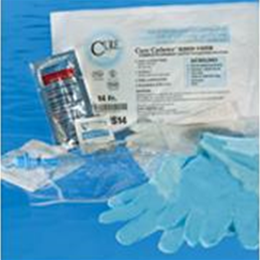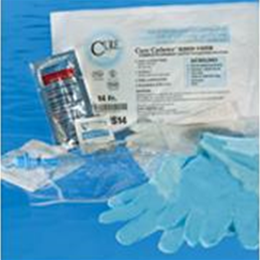 The Cure® catheter insertion kit includes a nonstaining BZK wipe, one packet of lubricating jelly, one pair of ambidextrous gloves, a collection bag (with or without a universal connector), and an underpad. Available as a case of 100 units. View more
Cure Medical® Catheter Insertion Kit
The Cure Medical® Catheter Insertion Kits are not made with DEHP/DINP*, BPA or Natural Rubber Latex.
When combined with a catheter (not included), the sterile, single-use, unisex Cure Medical® Catheter Insertion Kit is an alternative to using a complete Closed System product. The kit is available in USA and Canada.
CURE MEDICAL® INSERTION KIT FEATURES
The kits include:
a nonstaining BZK wipe,
one packet of lubricant,
ambidextrous gloves, and
an underpad.
Additionally, the K1 includes a resealable disposal bag and the K2 styles include a 1500 ml collection bag with a universal connector.