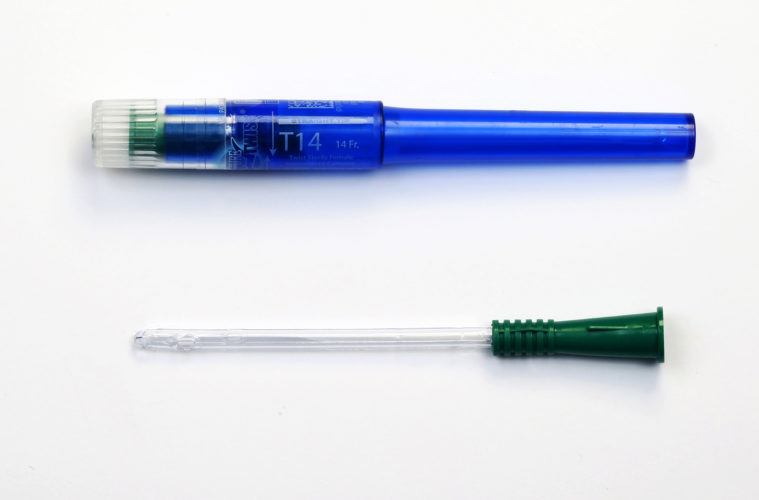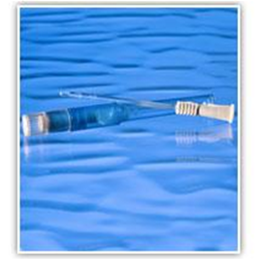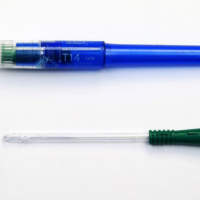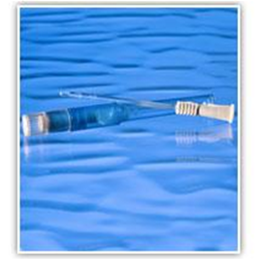 The Cure Twist™ is not made with DEHP or Natural Rubber Latex. This sterile, single-use female catheter has a unique, attractive shape and size similar to typical cosmetic products. Other premium Cure Twist™ features include: View more
Cure Twist®
– Ready to Use Catheter for Women
The sterile, single use, Cure Twist®* intermittent catheter by Cure Medical is similar to the design of small cosmetics, and is preferred by women who value discretion and convenience.
Ready to use, it features an easy, twist open top and polished eyelets on a pre-lubricated straight tip that allows for 'No Drip/No Mess' cathing. The Cure Twist® is offered with a universal funnel end for maximum compatibility with drainage solutions.
VIDEO:
CURE ADVOCATE KRISTINA RHOADES SHARES THE CURE TWIST®
CURE TWIST® INTERMITTENT CATHETER FEATURES
Appearance isn't the only advantage of the Cure Twist®. The ready-to-use Cure Twist® Catheter for Women also offers all these benefits and user-driven innovations:
Female catheter, available in French sizes 8-16
Easy, twist-off cap in a small, portable configuration
Smooth polished eyelets for increased comfort
No Drip/No Mess pre-lubrication
Attractive discreet dispenser – similar to cosmetics
High quality materials – not made with DEHP/DINP*, BPA, or natural rubber latex offer peace of mind
Support of research in pursuit of a cure for SCI and CNS/D possibly offers the best benefit of all!
Available in USA and Canada

VIDEO: CURE TWIST FEATURES & BENEFITS FOR WOMEN
ORDERING INFORMATION + REQUEST A SAMPLE
The Cure Twist® is available with an Insertion Kit. The insertion kit includes a nonstaining BZK wipe, ambidextrous gloves, an underpad, and collection bag with a universal connector.
Offered as a case of 300 units (10 boxes of 30).