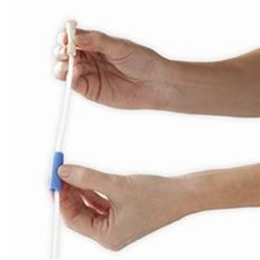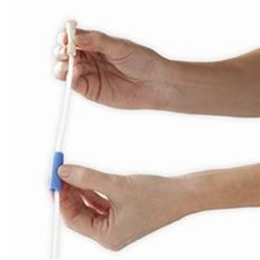 Help minimize the risk of infection with no-touch catheterization
GentleCath™ Hydrophilic coated catheters deliver a simple, complete start-to-finish user experience that is designed to minimize the risk of infection for View more
Help minimize the risk of infection with no-touch catheterization
GentleCath™ Hydrophilic coated catheters deliver a simple, complete start-to-finish user experience that is designed to minimize the risk of infection for catheter users:
•In-pack sterile water sachet to activate the hydrophilic coating
•Wall attachment for storage during hand washing and preparation
•No-touch handling strip for catheterization without touching the catheter
GentleCath™ Intermittent Catheters - helping to make the transition back to everyday life simple and safe
The GentleCath™ Hydrophilic coated catheter is simple to use without direct hand contact from start to finish. It includes a sterile water sachet, wall attachment and no-touch handling strip which allows it to be prepared, used and discarded without the need for direct hand contact with the catheter.
It is coated with a hydrophilic polymer that reacts with water to create a smooth, slippery coating on the surface of the catheter. This helps to reduce the pain, pressure and discomfort sometimes associated with the cathing process.
The combination of no-touch functionality and low-friction hydrophilic coating minimizes the risk of infection for catheter users and makes self-catheterization as comfortable as possible.
Intermittent catheter users are at an increased risk of urinary tract infections caused by bacteria in the urine. A user who touches the catheter before insertion can introduce bacteria into the bladder. In addition to hand washing and good personal hygiene, no-touch catheterization is proven to reduce the risk of urinary tract infections.
GentleCath™ Hydrophilic coated catheters are offered with or without an insertion kit. The catheters come in a wide range of sizes (CH/Fr 08 – 18), both male and female lengths and straight and Coudé tip to meet the patients' needs