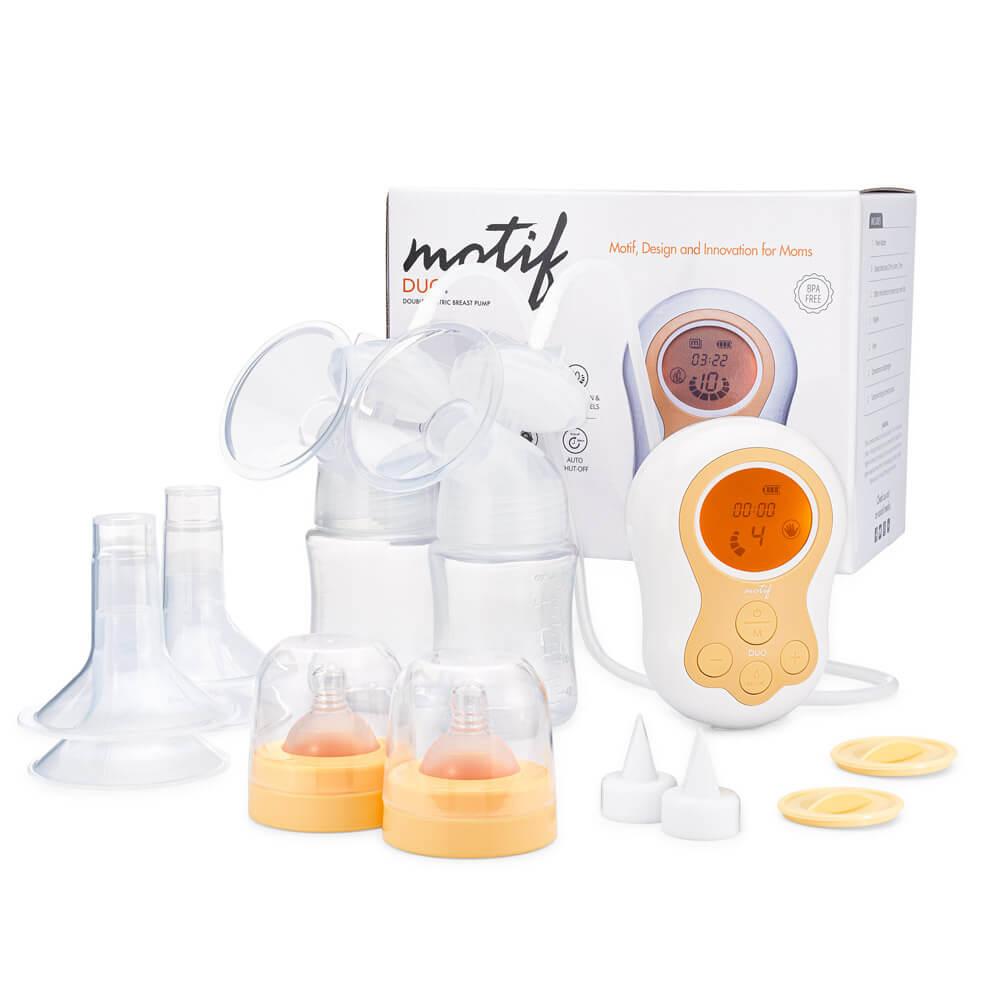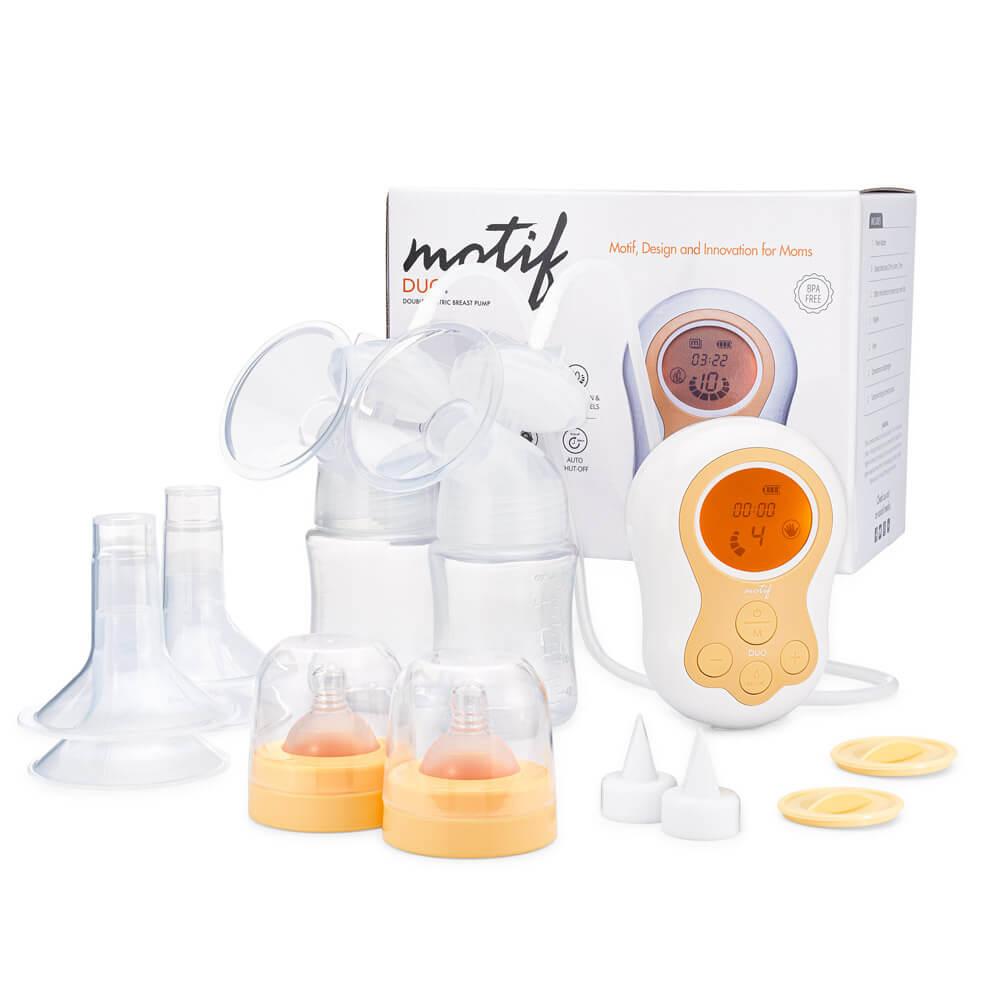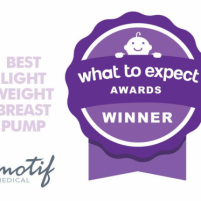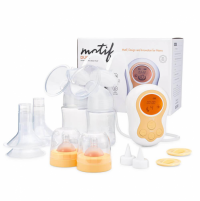 Portable rechargeable double electric breast pump for the mom on the go. View more
Motif Duo
---
Less than half a pound, the quiet Duo fits in one hand and discreetly slips into any bag. Whether you're traveling, working, or just multitasking, the Duo is convenient, rechargeable, and lasts 2.5 hours between charges. Recommended as an everyday work or weekend travel pump.
EXPRESSION MODE
10 Expression Levels. Expression mode works to express milk from the breast as efficiently as possible.
MASSAGE MODE
10 Massage Levels. Massage mode helps stimulate let-down by mimicking a baby's nursing pattern.
AUTO SHUT OFF
Handy auto shut-off turns the pump off after 30 minutes of use
BATTERY POWERED
Rechargeable battery lasts 2.5 hours.
LIGHTWEIGHT
Weighs less than 1 pound.
MILK COLLECTION CONTAINERS
Sturdily built and a scale makes measuring simple.
Included in your package:
WHAT'S INCLUDED:
1 – Power Adapter
2 – 21mm Breast Shields
2 – 24mm Breast Shields
2 – 27mm Breast Shields
2 – 180 mL Milk Collection Containers
2 – Bottle Nipples
2 – Valves
2 – Connectors and Diaphragms
2 – Tubing and Tubing Connector Pairs
Rechargeable
Lightweight
Double Electric
Videos
https://youtu.be/F37OprmoPXc