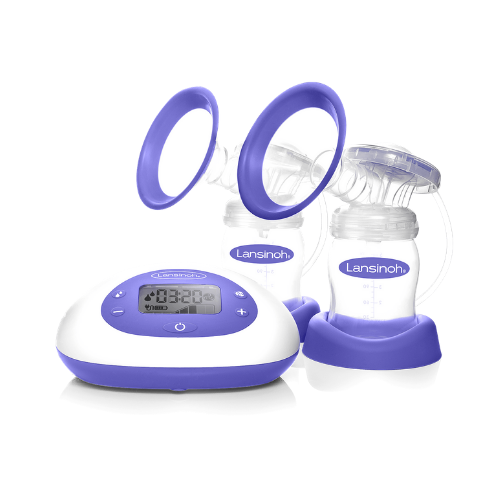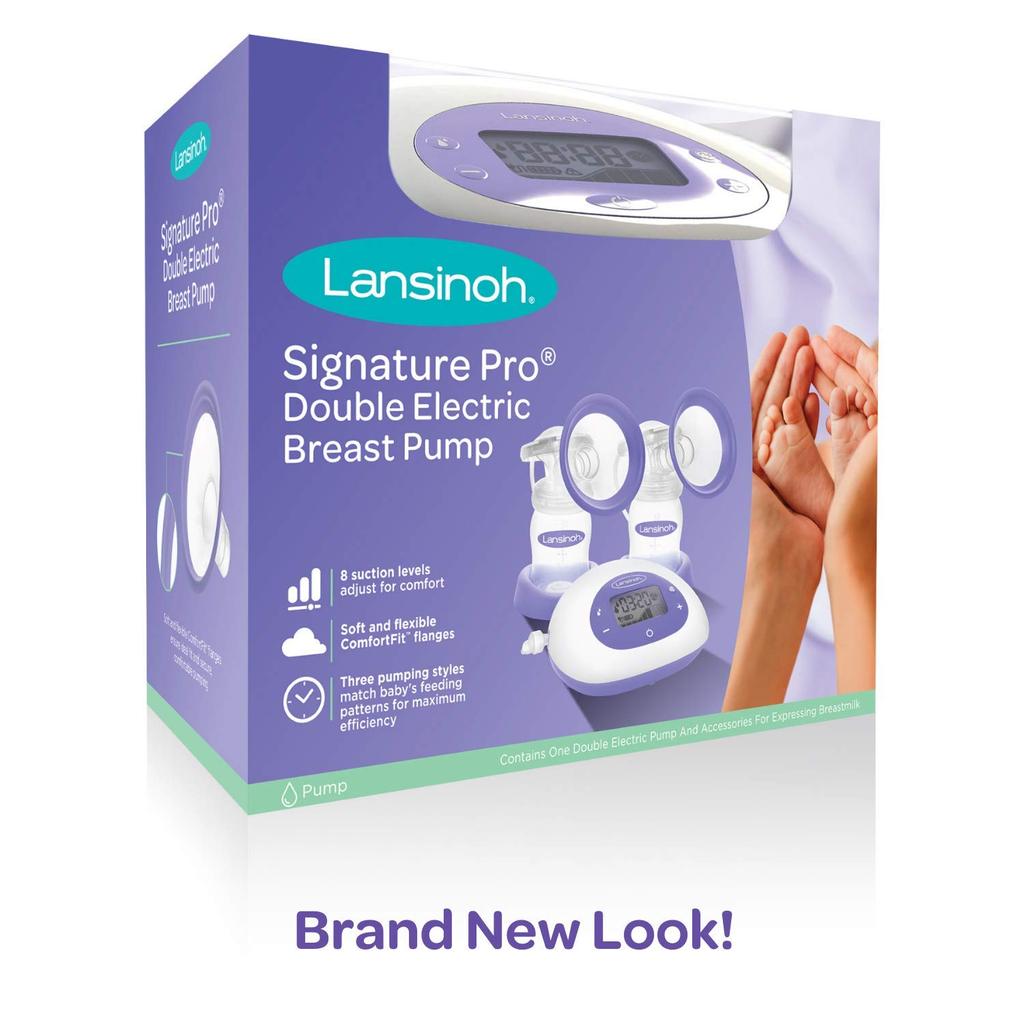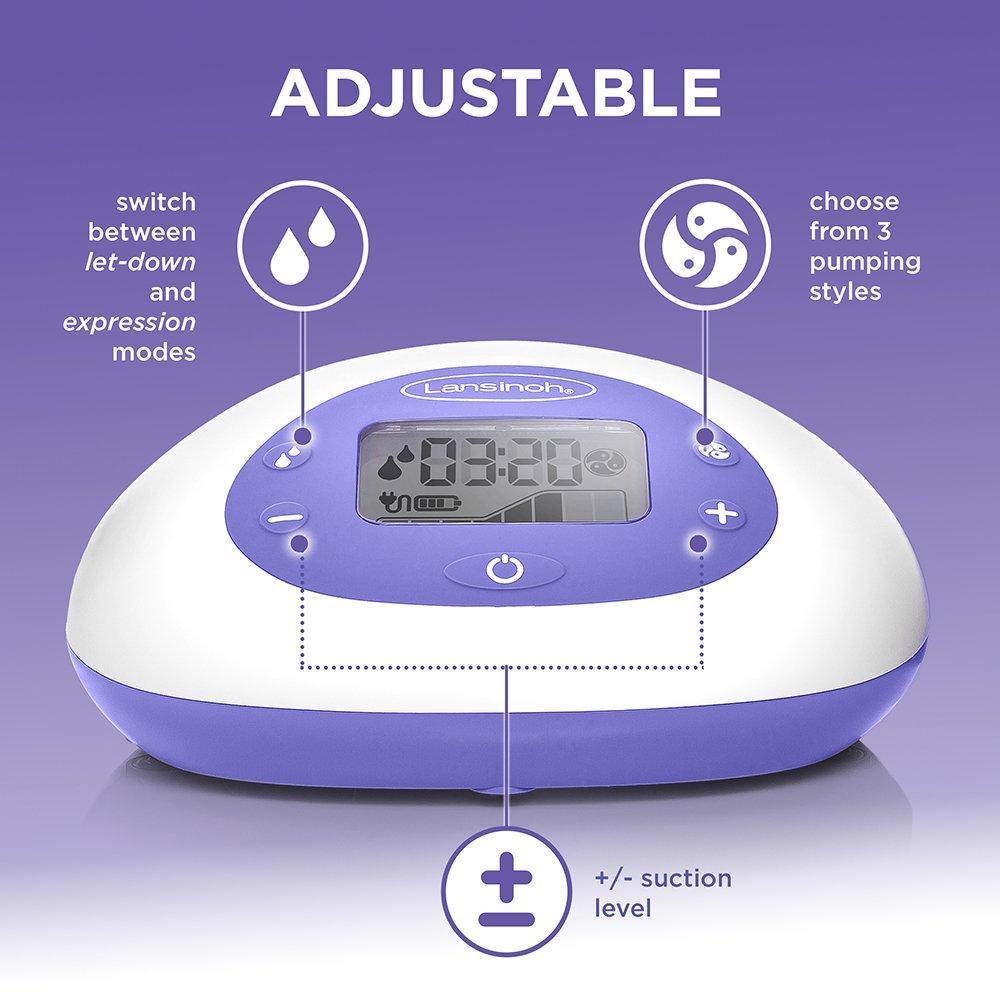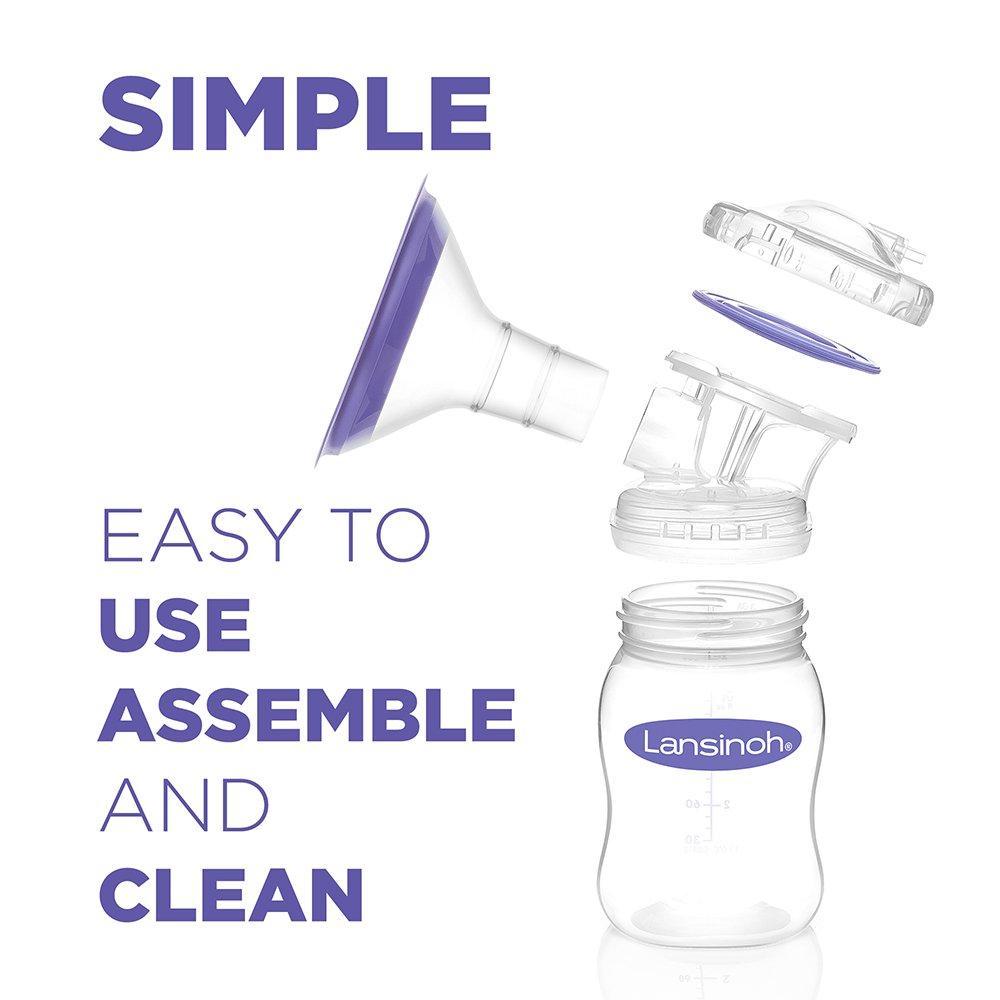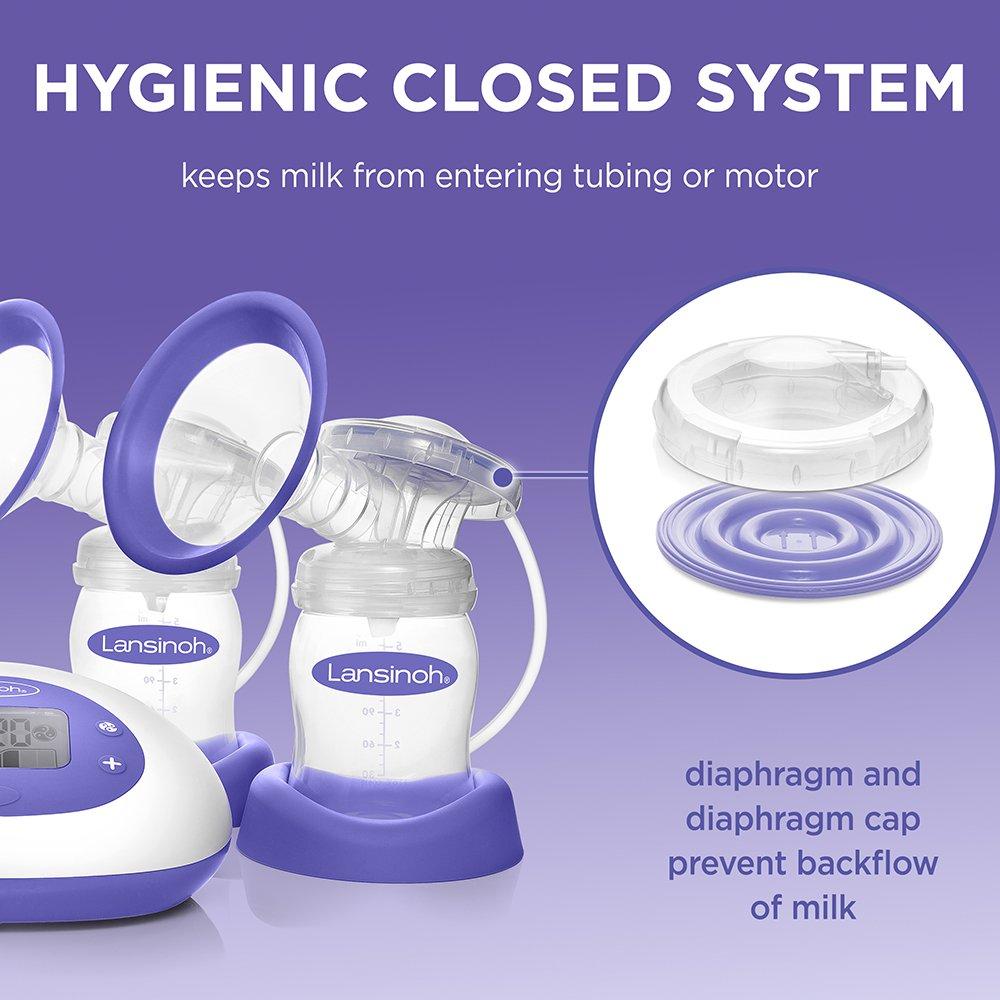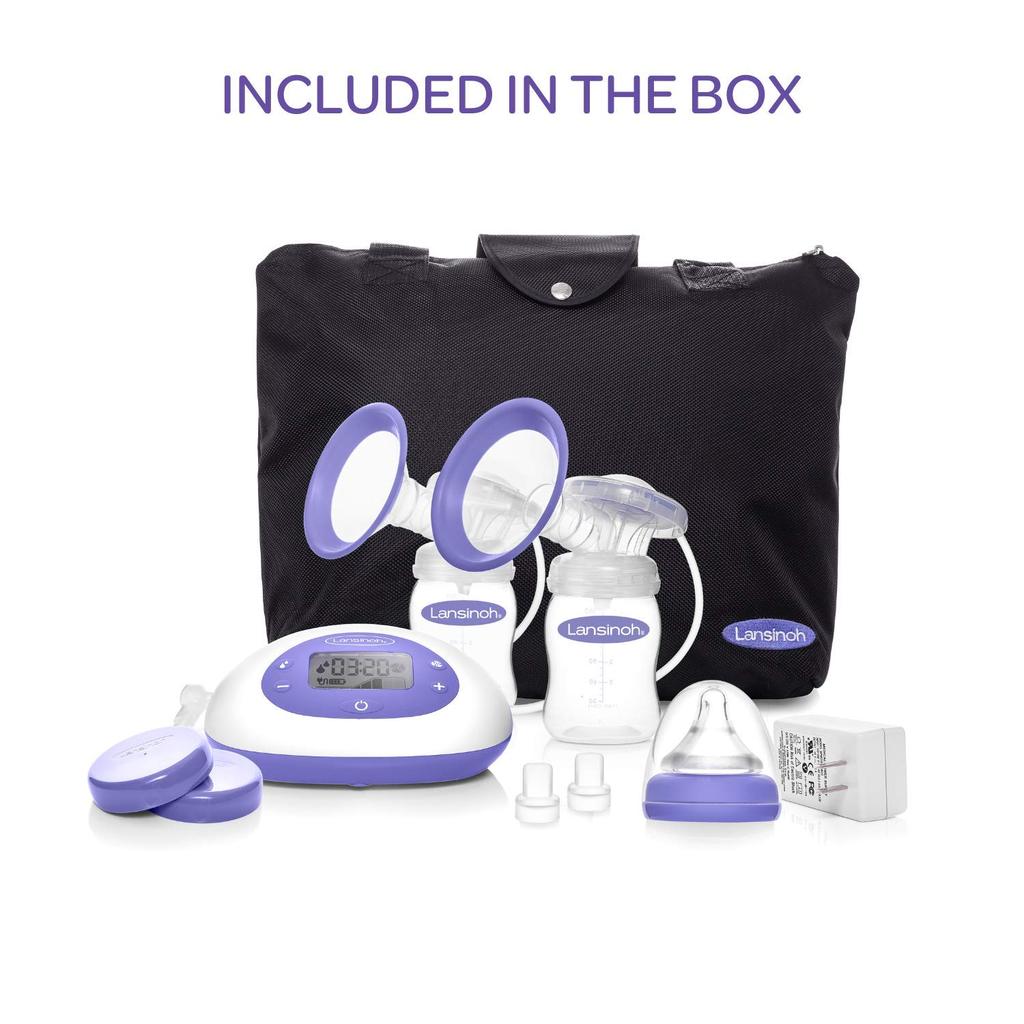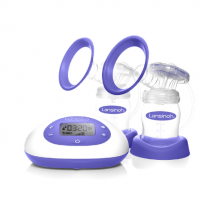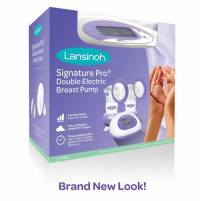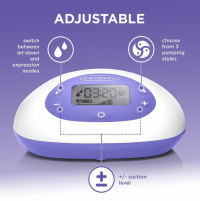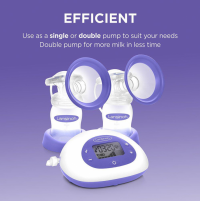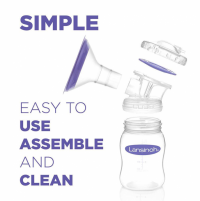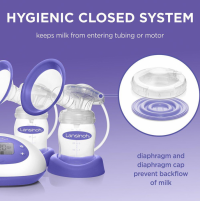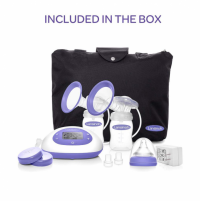 COMFORTABLE & CONVENIENT. Make each pumping session as comfortable as possible with the Lansinoh Signature Pro™. Soft and flexible ComfortFit® flanges gently hug your curves and customizable pump settings allow you to adjust for comfort. You'll be a pumping pro with the Lansinoh Signature Pro's intuitive and easy-to-use design.
Key Features
Portable and lightweight
3 pumping styles match baby's feeding patterns for efficient
8 suction levels adjust for comfort
Unique, soft and flexible ComfortFit flanges for ideal suction and comfortable pumping
Two-phase Technology: stimulation mode initiates milk flow and expression mode maximizes milk flow
LCD Screen: back-lit display is easy to read and convenient for low light conditions such as the bedroom
Can be powered by the AC adapter (included) or 6AA batteries (not included)
Can be used to pump directly into Lansinoh Milk Storage Bags
Hygienic closed system helps prevent milk backup into tubing for easier cleanup
Can be used as a single or double breast pump
Dishwasher safe and easy to clean
BPA and BPS free
What's In the Box
1 Lansinoh Signature Pro Double Electric Breast Pump
2 Lansinoh Breastfeeding Bottles (5oz)
2 ComfortFit flanges (25mm)
2 flange bodies
2 diaphragms
2 diaphragm caps
2 collars
2 sealing disks
2 white valves (2 extra)
3 connection tubes
1 Y tubing connector
1 pump connector
1 AC adapter
1 tote bag
1 instruction booklet
More Information
Feeling comfortable is important, especially when you are pumping day and night. As the number one brand in breastfeeding care products, Lansinoh understands comfort. Unique, soft and flexible ComfortFit flanges hug your curves for the ideal suction and fit. And because every baby and mom are unique, 3 different pumping styles and 8 suction levels allow you to personalize your pumping sessions to match your baby's feeding patterns for efficiency and comfort.