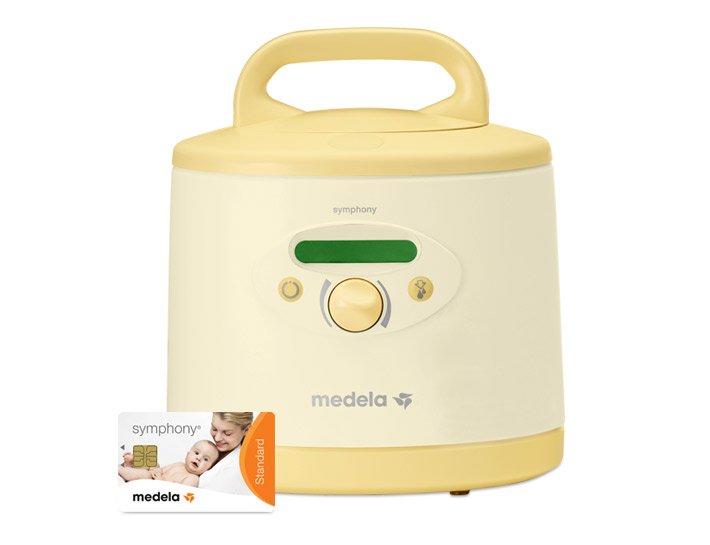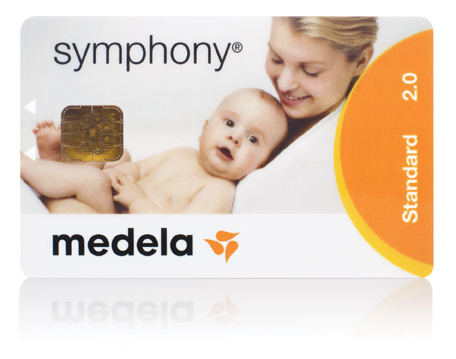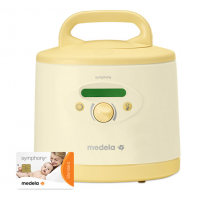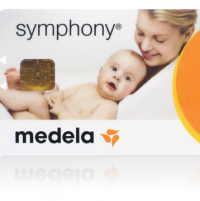 Symphony is Medela's latest innovation in hospital-grade electric double pumps. Medela Symphony is designed for mothers that have medical issues that prevent them from properly breastfeeding or for mothers of babies who have genetic issues in the NICU. With breakthrough 2-Phase Expression pumping, Symphony is proven to reduce pumping time through faster let-down and milk flow and remove as much milk as a breastfeeding baby. Symphony implements the results of extensive research on electric breast pumps initiated by Medela and conducted by internationally renowned lactation researcher Peter Hartmann, Ph.D.
Features & Benefits
Hospital grade (multi-user): The pump's kit is separate from the pumping mechanism and protected from overflow by a specially designed membrane.
2-Phase Expression® technology: Designed to mimic a baby's natural nursing rhythm.
Convenient: Single or double pumping.
Two separate, independent membrane units: Allows switching between single and double pumping by simply applying or removing the second collection kit to the breast.
Let-down button: Moms can easily return to stimulation by pressing the let-down button.
Initiate and maintain milk supply: If direct breastfeeding is not possible, as well as collect breast milk at work or during other absences from the baby.
Specifications
| | |
| --- | --- |
| Color | Yellow |
| Vacuum | 50-250 mmHg |
| Power | 100-240 V - 50/60 HZ 0.5A |
Dimensions
| | |
| --- | --- |
| Unit Weight | 7.05 lbs. |
| Unit Size/ Packaging | 10 1/4 x 8 1/4 x 12 1/2 |