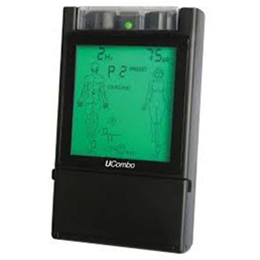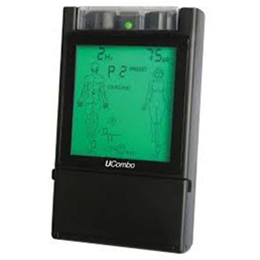 Ultima combo (Tens/EMS Muscle Stimulator with body part diagram)
The Ultima Combo is a combination unit of TENS and EMS. It features 5 TENS
modes and 2 EMS modes. The pulse width, pulse rate, ramp time, on time,
off time and timer View more
Ultima combo (Tens/EMS Muscle Stimulator with body part diagram)
The Ultima Combo is a combination unit of TENS and EMS. It features 5 TENS
modes and 2 EMS modes. The pulse width, pulse rate, ramp time, on time,
off time and timer are fully adjustable. The user can identify if it is
a TENS or EMS mode by the reading on the top of LCD.Easy to open swing
cover.
Unbreakable, stainless steel belt clip.
Treatment time countdown.
Low battery indicator.